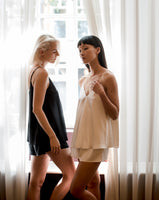 Love Your Skin And Protect Your Health With Luxurious Soft Organic Peace Silk
What is Organic Peace Silk? Organic Peace Silk, also known as Ahimsa silk, non-violent or cruelty-free silk, is the world's softest natural silk fibres produced from cocoons without sacrificing animal life. The silk is farmed sustainably, free from harmful pesticides, chemicals and toxins. 
Aside from helping your body to regulate temperature for a restful and restorative sleep. Silk's naturally healthy and hypoallergenic qualities helps preserve your youthful glow and ease the symptoms of many skin conditions. 
We invite you to experience the most beautiful and prestige fibres given to us by nature.
Discovery its secrets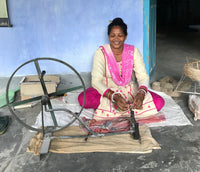 Every Ethical Kind Purchase Has A Positive Environmental & Social Impact
At Ethical Kind, we are committed to sustainability and promoting social change through business from field to fashion. 
Each purchase works to respect the heritage, foster craftsmanship, preserve the authenticity of small-scale producers and protect wildlife & biodiversity. Our fair trade, transparent supply chain values the people who make them and the people who wear them - we and you are the change-makers. 
How your kindness matters
Discover the world of Ethical Kind on Instagram